Recover like a PRO
Renting a Compry Recovery is there for the athlete who can use some extra recovery for a certain period. Maybe you are in your preparation for a championship, perhaps you are going on a trainingcamp or maybe you're just not sure if Compry Recovery is suitable for you (trust us, it is).
In that case it is possible to rent a Compry Recovery, or PRO, for as long as you need. Have a set of compression boots delivered to your door, use them in the comfort of your own home for a minimum of 2 weeks and return anytime after that.
Your boots will be delivered to your door for €8,50 standard shipping within the Netherlands, Belgium and Germany. Please contact us for any other country on what the shipping will be.
Simply send them back anytime after the first two weeks to conclude your rental.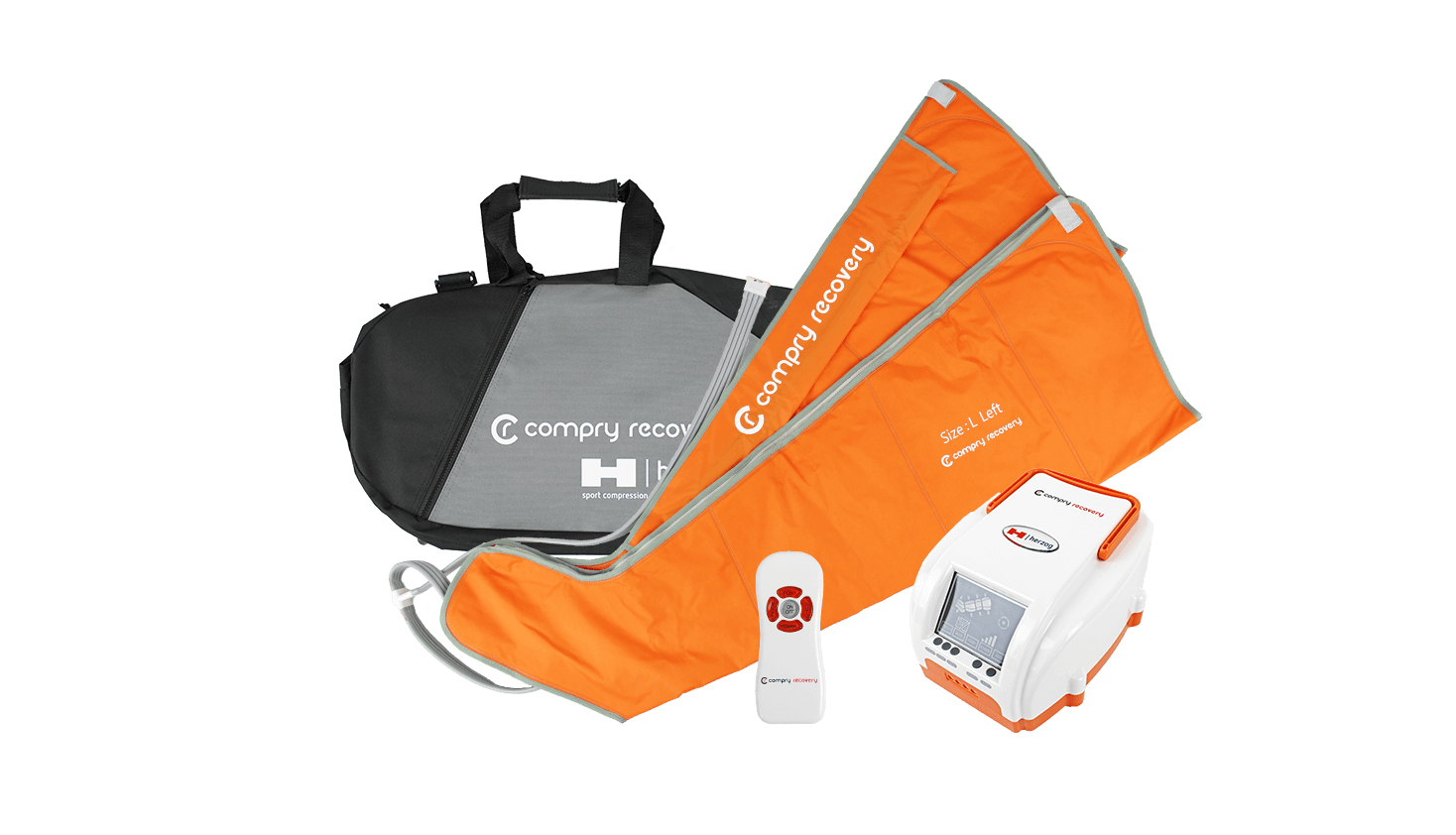 Compry Recovery
The PRO system consists of two legs, each with four air chambers. The compression can reach up to 200 mmHg. The pulsating pressure build-up from the foot, to the calf through to the femur is adjustable within the three programs and with four different compression levels. The highest level is similar to the effect of a deep tissue massage by your masseur.
€60,- a week
Rental period of at least two weeks | Shipping costs not included | Deposit: €70,00
Yes, I want to rent a Compry Recovery system!
Please contact us to arrange this for you
92% of Compry Recovery users recover faster
How does Compry Recovery work
With Compry Recovery you always have your own masseur at hand: at home, on the road or on the sports field. After your training, you slide into the boots and zip them right up. After that, you choose the desired massage program and the level of compression on the control unit or with the remote control.
Pneumatic compression technology has been used in medicine for years. The Compry Recovery system is designed to increase your blood flow, remove lactic acid, relieve muscle soreness and improve your athletic performance.
Yes, I want to rent a Compry Recovery system!
Please contact us to arrange this for you